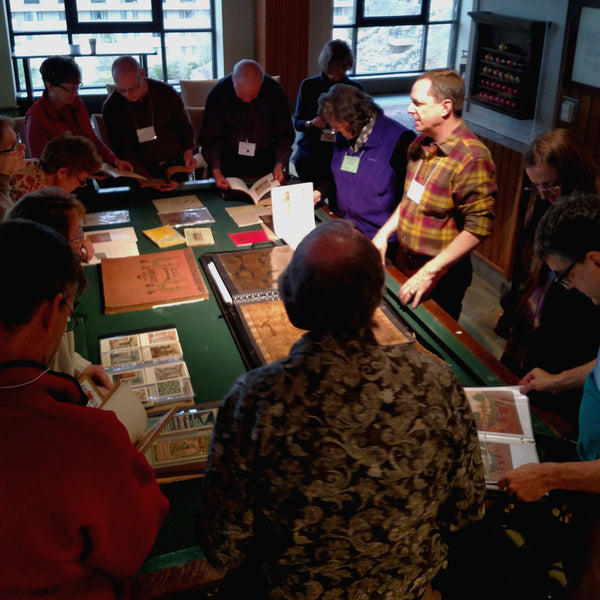 Arts & Crafts-era wallpapers will be the subject of much discussion during the 29th Annual National Arts & Crafts Conference at the historic Grove Park Inn in Asheville, North Carolina, February 18-21, 2016. 
On Saturday, Bolling & Company owner and founder Bo Sullivan will present "If Walls Could Talk: Paper, Paint or Stencil?"
"Had Socrates met William Morris, he might have opined "The unexamined wall is not worth living with…"

Far from being silent witnesses to the life of a home's occupants, walls played a crucial – and often overlooked – role in the Arts & Crafts-era interior. Whether painted, stenciled, fabric-covered or wallpapered, a room's surfaces were no less an expression of personal taste or artistic ideals than the many Arts & Crafts objects that they played backdrop to.

In this talk, we will look beyond the Rookwood vase and Handel lamp perched upon the Stickley library table, to discover the scene-stealing beauty right behind them – the wall (and ceiling!) treatments of early-20th-century homeowners."
Then on Sunday, Bo will lead the hands-on discussion group "More If Walls Could Talk" where participants will have the rare opportunity to handle and explore original antique wallpapers, catalogs and sample books from the Bolling & Company archives.
To read Bo's article on collecting Arts & Crafts wallpapers, written for the 2015 Conference when Bolling & Company attended as a dealer in the Antiques Show, click here.
We look forward to seeing you there!