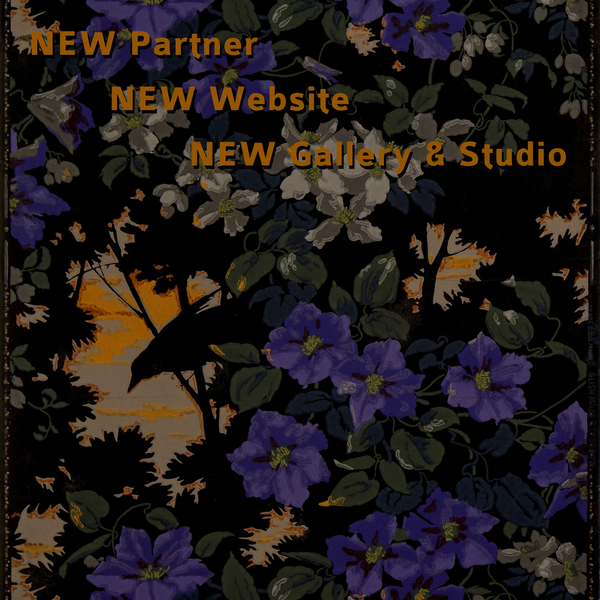 Saturday, June 3  & Sunday, June 4

Re-Launch Open House  

1pm - 6pm

Come check out all the changes at Bolling & Company!

 6107 NE 32nd Place, near Kennedy School



The Bolling & Company Story
Established in 2013 by designer and architectural historian Bo Sullivan and formerly located on the second floor in Rejuvenation, Bolling & Company is a singular national resource, presenting rare and stunning museum-quality American wallpapers from the 1880s through the 1930s, mounted as one-of-a-kind wall décor on modern panels or framed as heirloom artwork. In addition, authentic remnants can be purchased for framing or creative projects, and rare surviving rolls are available to actually install on walls today. Bolling & Company also offers consulting on historic wallpapers and interiors.
We are excited to announce three big changes, including the addition of new business partner Gwenith Jones, the launch of our new ecommerce website, and our move to a new gallery and studio in NE Portland's Concordia neighborhood, at 6107 NE 32nd Place, just off NE Ainsworth Street near McMenamin's Kennedy School.
Bo is pleased to welcome "& Company" – new business partner Gwen Jones. Former co-owner of the nation's leading authentic period floorcloth manufacturer, Gracewood Design, Jones brings her artistic skills with pattern and color, passion for historical styles and beautiful home décor, and extensive customer service experience working with homeowners, designers, and house museums to this new context with great anticipation.
Bolling & Company's newly launched website (you're on it!) offers online access to much – though far from all – of its one-of-kind inventory, including a wide range of framed pieces, special rolls with enough material to re-use for small installations today, and more than one hundred different original papers that can be purchased as hand-cut remnants (shipping in the continental U.S. is free). A special section called The Archive includes rare photographs, catalogs, and other documentation of wallpaper history drawn from the company's extensive collection.
Finally, the company's new gallery and studio (open by appointment) hold a treasure trove of rare wallpapers to peruse and explore, along with dozens of artfully presented ready-to-hang pieces styled to enhance interiors new and old, large and small, traditional and eclectic. Large portfolios of document papers allow even those with a professed aversion to wallpaper to discover unexpected patterns and palettes that will arouse awe and admiration, and Sullivan and Jones work individually with customers to craft personal and creative artwork solutions. 
Bolling and Company focuses on the surprising and long-overlooked work of the late-Victorian and early-20th-century eras, with an emphasis on the lavish Aesthetic Movement papers of the 1880s and the stunning embossed and hand-finished "leather hangings" of M.H. Birge & Sons of Buffalo, New York, the country's premier manufacturer from 1900 to 1920. Drawing from a trove of over 500 original remnant rolls – many perhaps the only surviving examples of papers that were once produced by the tens of thousands – the company offers extremely limited inventory (sometimes only single examples) of long-forgotten patterns that will never be produced in the same way again.